SPECIFICATIONS: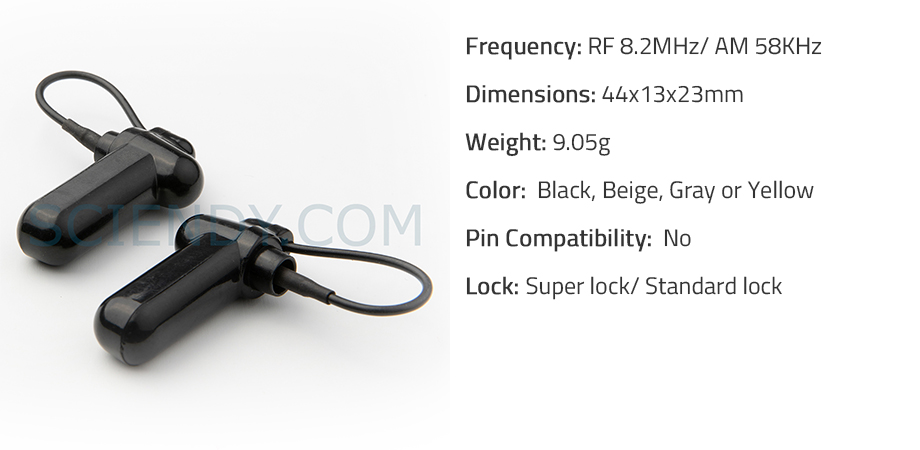 FEATURES:
This universal tag provides protection for high-risk items unable to be secured with a pin-style hard tag.
The lanyard cable contains a stainless-steel pin, which makes the tag function well and easy to use.
The sleek shape will not affect the product, but provides a powerful visual deterrent that allows retailers to open merchandise with confidence.
Product Compatibility
Magnetic Detacher:
D05 & other compatible Super
D04 & other compatible Standard
lanyard:
90mm
Solution Application
Used for: Shoes, Sporting goods etc
Application: Apparel, Shopping Arcade, Garment Store, General Merchandise