SPECIFICATIONS: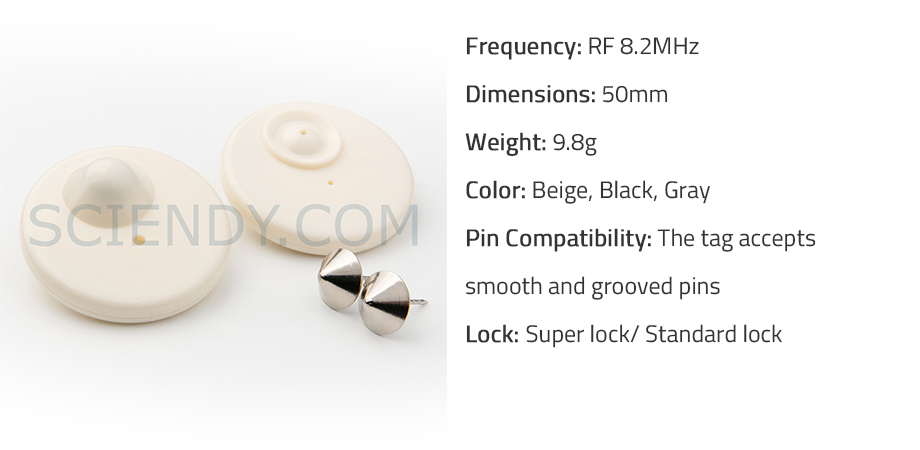 FEATURES:
The Magnetic Round Tag is a versatile shoplifting deterrent for a wide range of products.
Small form factor dose not interfere with shopper experience or brand promotion.
Small and lightweight yet has high quality electronics for accurate reliable detection.
Sleek, aesthetic design helps minimize impact to merchandise on display.
Product Compatibility
Magnetic Detacher:
D05 & other compatible Super
D04 & other compatible Standard
Pin:
P05 & other compatible pins
Solution Application
Used for: Clothes, Shoes, Hats, Handbags,Accessories, Sporting goods etc
Application: Warehouse, Shopping Arcade,Supermarket, Garment Store