SPECIFICATIONS: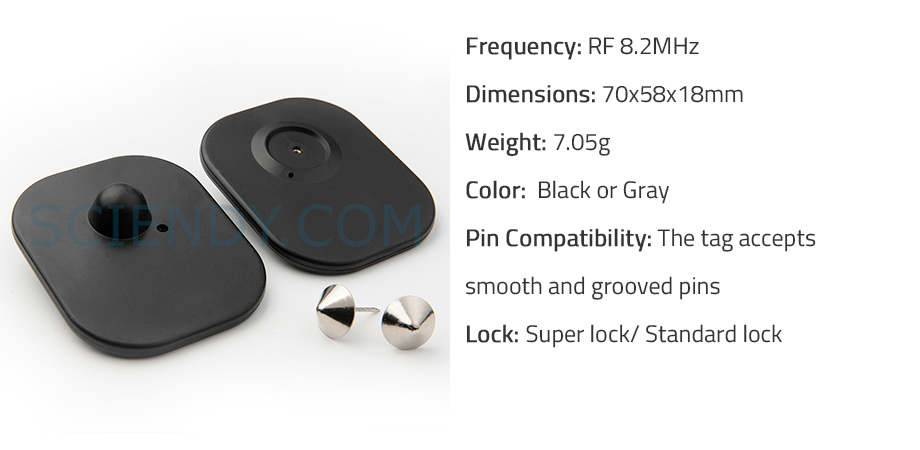 FEATURES:
This hard tag is applied to various goods to help reduce operational costs and eliminate in-store tagging labor.
It can be easily applied and removed without causing inconvenience to both customers and
sellers.
The Large Square Tag is a versatile shoplifting deterrent for a wide range of products.
Product Compatibility
Magnetic Detacher:
D05 & other compatible Super
D04 & other compatible Standard
Pin:
P04-Y, P05-Y & other compatible pins
Solution Application
Used for: Clothes, Sporting goods etc
Application: Apparel, Shopping Arcade, General Merchandise